Home » Articles »
Line25 is reader supported. At no cost to you a commission from sponsors may be earned when a purchase is made via links on the site. Learn more
Showcase your work like a professional by using these amazing print-ready brochure designs as inspiration! Browse through 40 hand-picked, creative brochure designs and get inspired! Some of these brochure designs are just for inspiration, while others also come with fully customizable templates that you can download! Their layouts are customizable and you can easily add your information to the designs. Also, among the brochures we selected below, you may also find some useful info about how to design better brochures.
Despite the popularity of online marketing tools, brochures still remain an important part of traditional marketing. Brochures can additionally help capture the attention of potential customers and if used properly, they are effective and versatile tools that can be used for promoting almost any kind of services.
First impression matters! That's why all of these brochure designs have a strikingly good cover designs. Make the cover stand out, but keep in mind that the cover needs to have a similar design to the brochure so that they look as a whole.
Also, depending on the products, services, or business that you want to promote, you can also use various additional elements to make sure that people remember your design. For instance, you can include in your brochure items such as CDs, business cards, vouchers, etc. You can also use hand-drawn illustrations, die cuts, bold colors, various shapes, paper textures, or creative typography to create beautiful brochures with remarkable designs.
From simple one-page brochures to bi-fold and tri-fold brochures, you will find a variety of free and premium brochure templates, in this list, that can be successfully used as part of your business advertising strategy.
Get motivated by these brochure templates and designs and use them as an inspiration for your next projects. You will find here lots of design ideas on how to best promote your services through brochure design.
So, we collected 40 free and premium, print-ready brochure templates for you to choose from. These beautiful and professional brochure templates will help you promote your business without spending a lot of money or time.
Free Brochure Templates
This is a sleek and professional tri-fold brochure template which is suitable for hospitals, clinics, and other medical care businesses. The PSD contains customizable layers that allow you to easily change the content. This is a great example of a creative brochure. The contrast between the unique illustrations, the bright colors, and images makes a huge impact.
This clean tri-fold brochure template is ideal for entrepreneurs who run pizza restaurants, cafes, or other similar types of businesses. Of course, you can download it for free.
This is another outstanding, sharp tri-fold brochure template which is ideal for cafes, restaurants, catering, or fast food corners. This free brochure comes with 2 fully layered PSD files.
This tri-fold brochure template is very stylish and modern. It is ideal for promoting corporate and businesses. Also, this brochure template is fully editable and absolutely free to download and use.
The presentation says a lot about a product or services you offer. Here is a stunning spa brochure with a wonderful design. This fantastic brochure is ideal if you have a spa salon or a health and wellness center. This tri-fold brochure template is free and optimal for your business.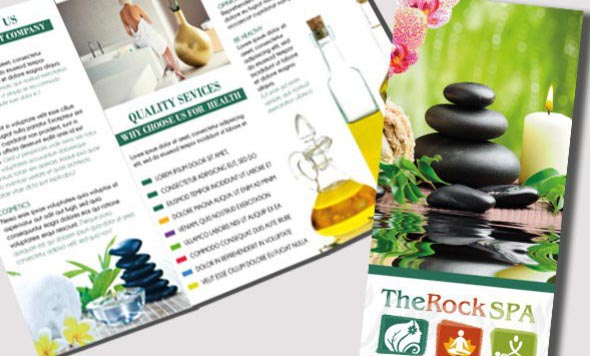 This is a fun free tri-fold brochure template that was designed for car dealers and cars related businesses. You can download this brochure template for free and increase your sales.
This professional tri-fold brochure is perfect for real estate agents and agencies. This can also be used to promote house for sale by owners.
This is a well-designed corporate template which is suitable for corporate and small businesses. Because it is a print-ready brochure, all you have to do is change the details as you desire.
This is a beautiful and sharp looking tri-fold PSD business brochure template. It works well for big corporate or small businesses. It has a front and back view which can be easily edited in Photoshop.
This is a great tri-fold corporate brochure template which can be used to promote small companies or corporate. This template also works as a sales brochure or office brochure.
This professional brochure is designed for small companies. You can edit the text layers or colors shape layers with just one click.
This template is the perfect choice for your IT businesses.  It is a bi-fold or half-fold template with a professional design.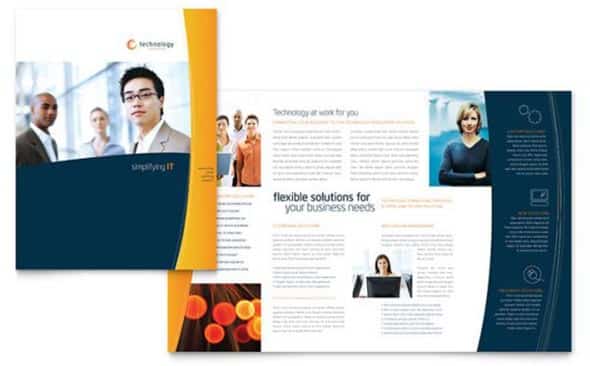 This beautiful brochure template is ideal for an IT Infrastructure or IT Managed Services company. This brochure template is available in Adobe InDesign, Illustrator, Microsoft Publisher, and much more.
This free technology template is perfect if you are looking for a clean bi-fold or half fold brochure. This template is also available in Adobe InDesign, Illustrator, Microsoft Publisher, Word, etc.
This A4 brochure booklet template was created in Adobe InDesign for multi-purposes. The template comes with 8 sample pages, every one with a different layout.
This is a nice and well-designed restaurant brochure template. This PSD file can be used as a menu brochure template.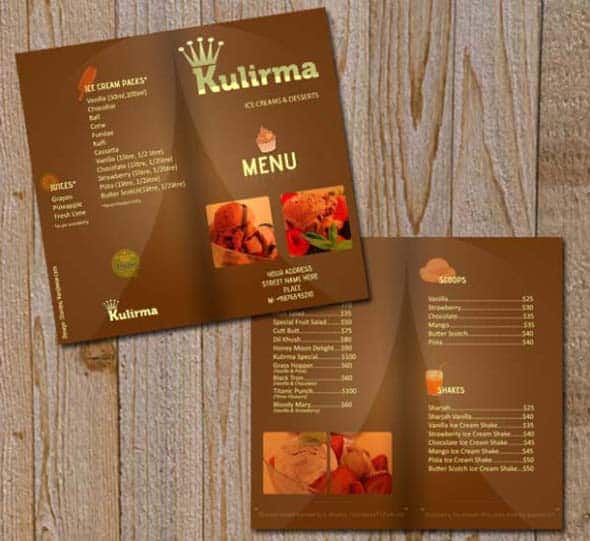 This sharp tri-fold travel brochure template was created for travel agents, travel agencies or any similar businesses. All colors can be easily changed with swatches.
This free blank brochure template comes with colored vectors. This is a multi-purposes brochure template that can be used for many projects.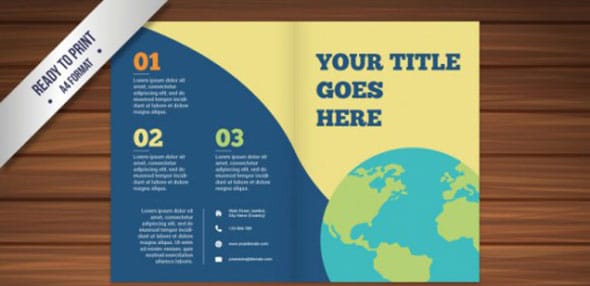 This free blank brochure template comes with circle vector shapes. This is a print-ready blank brochure template as well. You can use it to promote any kind of business.
This simple and sharp tri-fold food brochure template is suitable for promoting food, beverages or other similar products.  This template is very useful for restaurants and fast food centers that want to display certain products.
This nice tri-fold brochure features a two-sided brochure template. It is ideal for small offices and small companies. The files included are fully layered PSDs with editable fonts and vector shapes.
This pack contains three different types of brochures. Every template comes in Photoshop PSD format.
This brochure is perfect for small companies to showcase and advertise their services and products. This one-page brochure template is easy to edit and modify.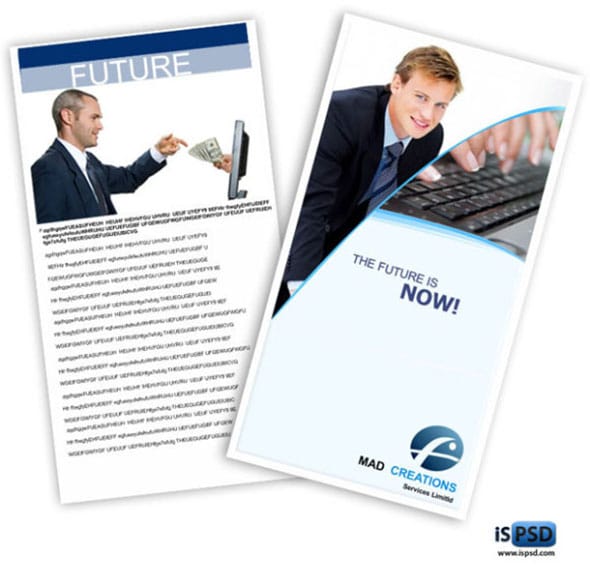 This is a lovely brochure template which can be used for family reunions or family outings. This is also suitable for agencies that organize all kinds of family expeditions.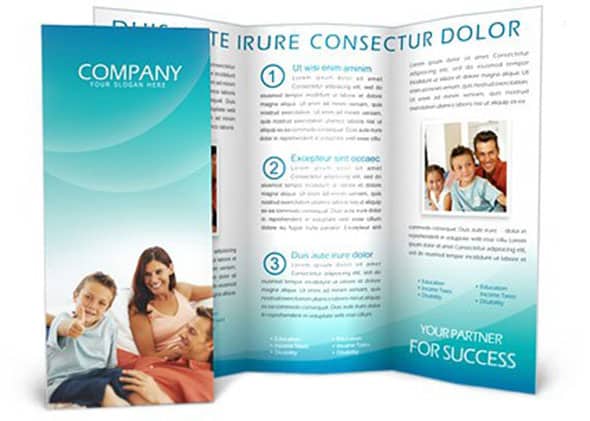 This is a pleasant tri-fold school brochure template that was created for schools. This design comes in different formats along with Microsoft Word.
This tri-fold medical brochure template is ideal for doctors, hospitals, clinics and other health-related services. This layout comes in various formats including Microsoft Word.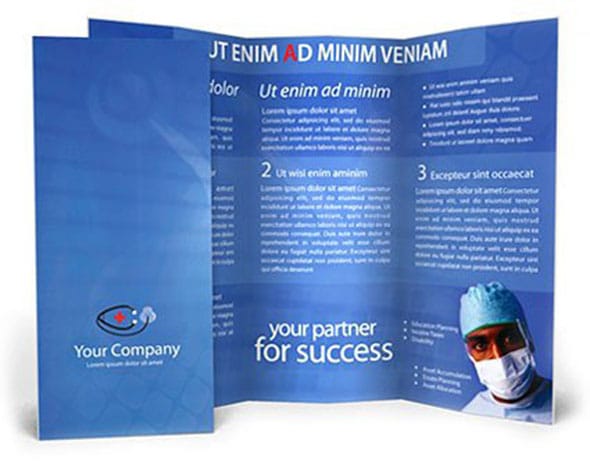 This lovely piano brochure template can be used if you have a piano lessons business or a shop that sells pianos. With a little bit of creativity, you can edit it as much as you want.
Premium Brochure Templates
This fantastic design uses geometrical shapes to emphasize certain elements. The designer also used bold colors which will definitely attract the viewer's attention. This A5 bi-fold business brochure template comes with 12 pre-designed pages. The template is very easy to use and edit in Adobe Illustrator.
A simple design can sometimes be exactly what you need. This is an A4 portfolio brochure template designed in Adobe InDesign. This clean and simple template comes with 36 pages.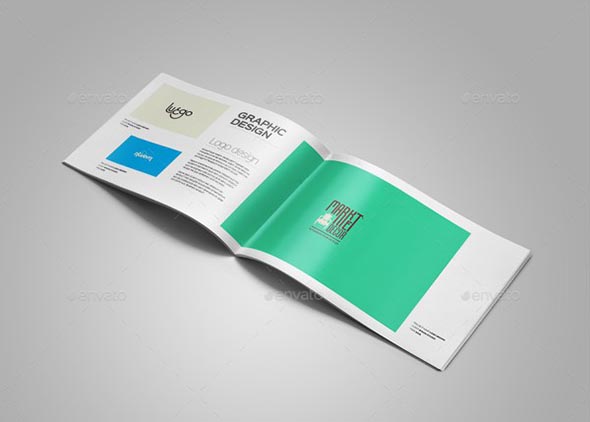 This amazing portfolio contains 32 pages simple and neat portfolio brochure templates. It is ideal for designers to present their portfolios. All you have to do is add your own images and texts.
This great pack comes with 6 high-quality and elegantly designed brochure templates.  These templates can be used for various purposes and are also available for separate purchase.
This A5 brochure is suitable for various businesses and can be used for different purposes.  The brochure template can be edited in Photoshop, InDesign, Illustrator or MS Word.
Check out this wonderful template that uses strong colors and beautiful illustrations. This makes the brochure look amazing and will surely stand out. This beautiful brochure comes with 24 default pages that are extremely well-designed and easy to modify. The template is print ready and is designed in Adobe InDesign.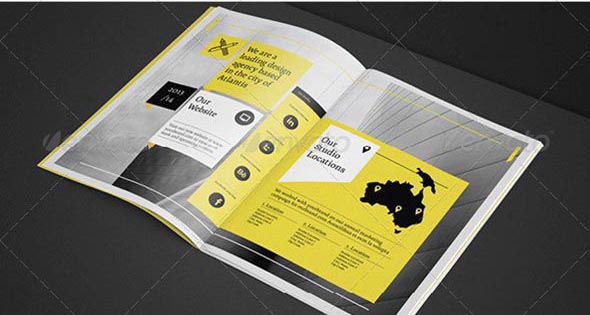 This is a 16 pages clean, professional and modern brochure template for corporate businesses. The best use of this brochure template would be as a corporate identity brochure to showcase your business, services, etc.
This is an awesome tri-fold brochure template for travel and hotel businesses. This layout is suitable for any project purpose and is very easy to use and customize.
This is a great set that includes 8 bi-fold brochure templates. These are all high-quality and professionally designed brochures that you can easily customize.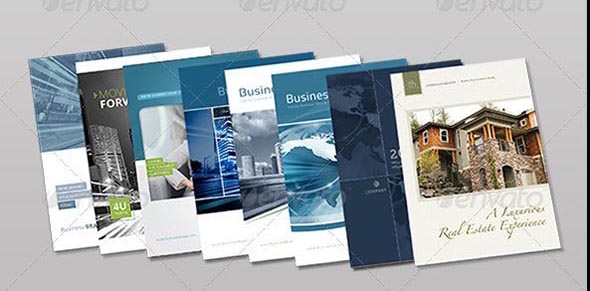 This bundle pack includes three different layouts for square brochure templates.  This template is perfect for any kind of project.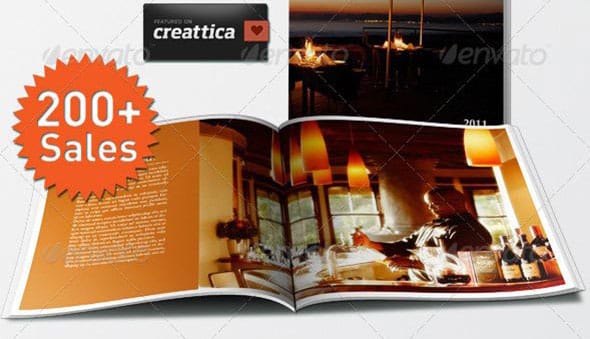 This is a sleek, high-quality tri-fold brochure template which is perfect for portfolios and various businesses. It also comes with a flexible design that can be easily edited.
This is a classy brochure which is suitable to promote luxury items. This template comes with 5 PSD files and is also print-ready.
This brochure template is clean and stylish. It comes in both A4 and US letter sizes. The layout is very flexible; you can add or remove as many pages you like.