Home » Articles »
Line25 is reader supported. At no cost to you a commission from sponsors may be earned when a purchase is made via links on the site. Learn more
Graphic designers are increasingly turning to illustrations to augment their designs. With advancements in design software, designing highly creative illustrations is also getting easier. In addition, the rising need for visually appealing creatives for website images, social media posts, and other platforms is further aiding the trend of using illustrations.
A separate and important section of graphic designing, illustration designs is witnessing its own set of trends. Initially, the standard illustrations were more in use which was followed by more realistic versions of illustrations. But now, designers are breaking creative boundaries and coming up with amazing versions of illustrations. Listed below are the trends we can expect to see in Illustration designing in 2022:
1. Geometric Illustration:
One of the most common trends in graphic designing is the dominant use of geometric shapes. The same will be reflected as a trend in Illustration designing as well. We will see designers getting creative using varied sizes, shapes, and colors of geometric shapes. Patterns will be formed by using these shapes to give the illustration a more cohesive look. This will instill a bit of symmetry or order in the otherwise chaotic design formed by using these shapes. Easy to create and handle, such geometric illustrations are widely preferred for hero images of websites, social media posts, and even packaging designs as it renders the brand a modern look and feel.
2. 3D Product Illustration:
Showcasing the products in the best possible manner is imperative for marketers. But for products that may not be visually appealing, designers are opting for 3D product illustrations. This eliminates the product's ugliness or design lacuna as it is replaced by a neatly designed 3D illustration of the product. Designers can have more creative bandwidth by adding or editing product elements to make the final design look visually better. They will also use more muted or pastel colors for the background, which will allow the product to stand out. We will see more and more digital products represented through such 3D illustrations on their websites.
3. Minimalist Illustration:
Minimalism is a trend that has taken all designing sectors by storm. Minimalism is a much sought-after trend, whether it is graphic designing, website designing, or even illustration designing. When it comes to illustrations, sometimes less is more beautiful as it shows clean design. Going forward in 2022, we will see more and more illustrations made out of simple lines, muted or neutral colors, and clean textures. Incomplete illustrations are another trend that will branch out of minimalist illustrations. Designers will create just eyes and noses in faces or bodies without faces or other designs where minimalism will blend with surrealism.
4. Abstract Line Art Illustration:

A trend similar to minimalist design, line art design is also gaining a lot of popularity in the graphic design field. We are witnessing a lot of designers go for line art design for icons of websites or mobile applications. In terms of illustrations, the line art trend has created a niche for itself where it takes the minimalism trend forward to make the illustrations more beautiful and more simplistic. The outline of the human body or object will be drawn in either thin lines or simple strokes. In addition, colors are filled in some parts to highlight them, or most of the illustrations are left blank. This makes the design simpler to use and lends a neat and clean look to wherever it is applied.
5. Animated Illustration:
Bringing illustrations to life will be a trend that we will see in 2022. Video content is taking over the lion's share, given its ability to convey so much in little time. To make the most of this feature, illustrations are also being converted to animations. This can help convey the brand story or product's unique selling point or more about the company. By animating the illustrations, designers are adding another level of creativity to the design. Several types of illustrations are used for animation. Still, the more prominent ones would be minimal or outline illustrations, as these illustrations are far easier to animate than the routine full-scale illustrations. Not just videos, illustrations are now animated in the form of a GIF also. This can make your website design stand out and break the standard monotony of text and images.
6. Illustration Collage:
Another trend that is sort of disrupting the graphic design sector is the fusion of various design forms. We are seeing typography being merged with photos or graphics being used along with strong gradients. While this enhances the creative freedom for the designers, it is also hard to get right as the mixture might look shabby. For illustrations, this trend is pushing designers to use them with images or typographies. We will see more collages where half-drawn illustrations will be merged with real images or faces, and text will run around it. Such designs are more used in social media and other digital forms as they are easy to apply there and can help grab viewers' attention.
7. Disproportionate Body Illustration:
Using body illustrations that are disproportionate in size is a trend that has already been picking up in 2021. Viewers are bored of the standard life-size human bodies, and hence the designers need to deliver something that is creative and still drives the message home. In this trend, human bodies are drawn with varying sizes of body parts depending on their use. The part to be drawn bigger depends on what needs to be focused on. Generally, neutral colors or pastel shades are used in such illustrations, making them very soothing to the eye.
8. 3D Realistic Illustration:
One of the main reasons illustrations were used in graphic design initially was to replicate real-life objects. This fundamental use of illustrations is now witnessing a comeback as a top trend of 2022. There is a highly technical term for this trend – Skeuomorphism. This means the ability to represent the object in its closest possible form to the real-world object. This trend will be seen a lot in creating characters or mascots of products that look very life-like. Even products that are hard to photoshoot will be transformed into such 3D realistic illustrations and used in digital media. This will allow brands more creative bandwidth to showcase their products.
9. Illustrations to Replace Photography: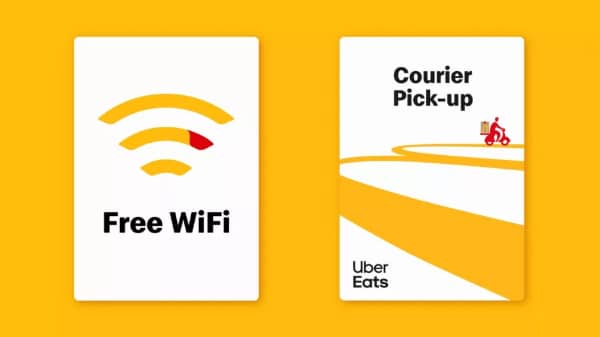 A trend that is more related to the use of illustrations and less to the design is that illustrations will soon be replacing Photography. A few big brands have already started taking the risks of putting up smart illustrations in place of routine photographs. It is believed that using images of humans evokes a better connection with the viewer. But brands are willing to surpass this belief and be bold enough to put up illustrations for their ads or other marketing campaigns. One reason for this is the saturation of stock images and viewers' dislike for them. The second could be for brands involved in intangible products or services, making it difficult for them to have actual representation of their products or services. Either way, the trend of using illustrations in place of photos will be more dominant in 2022.
10. Use of Bright & Bold Colors:
One of the smart ways of making the design stand out is using the right colors. Bright and bold colors can help you grab the viewer's attention easily. Different colors evoke different emotions amongst the viewers. The idea here is to figure out which emotion works best for the message you are trying to convey and use the colors based on that. For example, red or orange will evoke passion and energy, while blue will generate more confidence in the image. Decoding this science of colors, designers will use bright and bold colors in their illustrations. A slight variation to this that we will see in 2022 will be the use of bright colors for specific parts of illustrations to make them stand out.
11. Making them Fun & Engaging:
Nobody likes boring and shabby illustrations. The whole idea of illustrations is to connect with the viewers and communicate the message to them. If the illustration is not interesting enough, the viewer will not pay attention to it, and thereby the illustration will fail to deliver its message. Hence illustrations need to be designed to make them look fun and lively. The majority of the illustrations of living beings will be designed in such a way to show them in some action. These actions will infuse life in them and make them engaging. Good use of such illustrations is in the form of a mascot for the brand. Even if they are not used as a mascot, these concept illustrations can guide users through their website or showcase the products or services in a more lively manner.
12. Going Nostalgic or Retro:
Going retro is a trend that is taking over graphic designing. Brands want to fuel this trend to take the viewers back to the '80s & '90s and get them nostalgic. A trip down the memory lane is a good way to connect with the users as per marketing gurus. Brands are asking the designers to recreate a retro style for their brand to exploit this marketing hack. Many brands like Burger King have even redesigned their logo to look retro. In terms of illustrations, we will see a comeback of pop-culture icons of those times. Apart from that, we will see humans dressed in retro outfits. The fonts and colors used in these illustrations will nicely match the designs of those times.
13. Atmospheric Backgrounds:
In illustrator designs, it is the main illustration that grabs all the attention and not the backgrounds. But this is changing now as backgrounds are getting more creative and grabbing attention. These new backgrounds draw inspiration from nature as designers try to represent different forms of atmosphere in the background. We will see natural skies consisting of clouds and other elements as a preferred background choice for the designers. The backgrounds make the illustration more real and, at the same time, work towards providing a scale to the main illustration. Depending on the use of the illustration, the color of the background is chosen. Many prefer muted colors so that the main illustration can stand out better in the overall design.
14. Extensive use of Textures: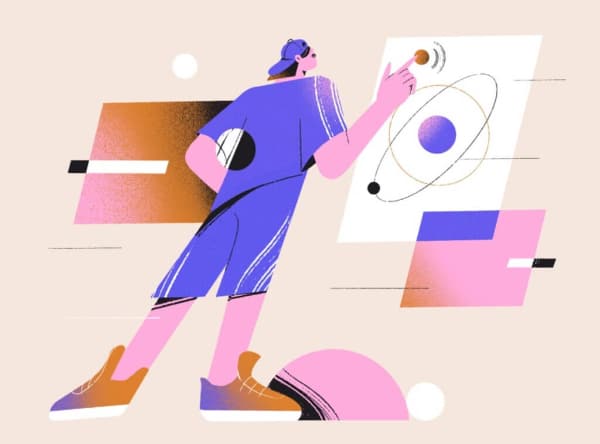 Textures are making a comeback in a big way in all graphic designing spheres. The main reason for this can be the fact that they are easy to handle in digital media, which is now the main designing stream. Initially, when designing was more affiliated with print, textures proved to be a hindrance as it is really difficult to print them in the right manner. But in digital media, that is now out of the question. Using textures in illustrations makes them look more realistic. It adds a new dimension to the creative and allows designers to experiment with textures. Be it human bodies or 3D products, and textures provide an opportunity to make the illustration look more convincingly and at the same time more creative. While textures are mostly used for backgrounds or auxiliary elements, some designers also prefer to add the right texture to the main illustrations.
15. Going Surreal:
Getting a little extra creative with the designs is always a good sign, provided the final output looks good and matches the project requirement. Surrealism is a trend that has been around for some time. In the 1960s and the decade that followed, surrealism was inspired by the psychedelic trends of that time. Now, this design concept is making a comeback when it comes to illustration designs. Just like paintings and graphic design, illustrations also have a huge scope for making them look out of this world. Designers are mixing human bodies, geometrical shapes, animals, and even typography to create stunning surreal designs. While this may all look good, designers have to ensure that they do not go overboard to make the design look shabby.
Conclusion
Illustrations are going to become a major part of the design in the next few years. Brands are turning to illustration-based designs to look creative and break the monotony of stock images. In addition, digital media is further making it easy for the illustrations to be used in various formats. As a designer, if you are already not acing the illustration designing art, then you need to quickly start learning it. The above trends will help you understand what is working at the moment in the industry and shape your designs accordingly.