15 Must-Try WordPress Themes for 2019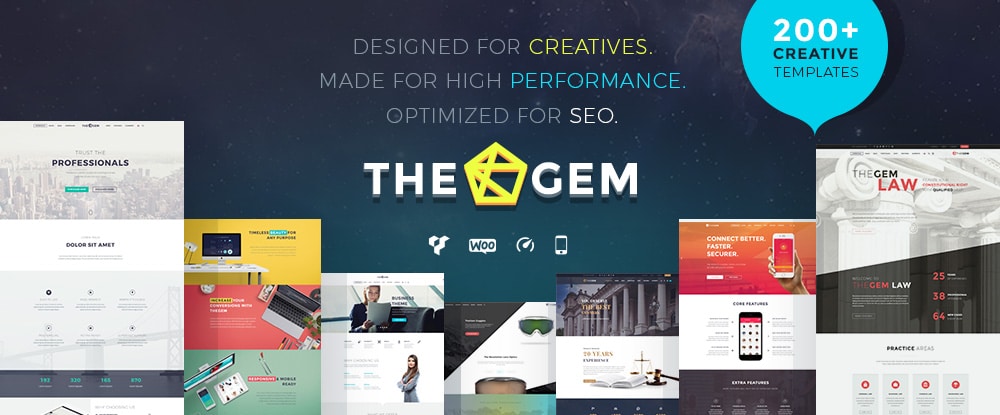 Home » WordPress Themes »
Line25 is reader supported. At no cost to you a commission from sponsors may be earned when a purchase is made via links on the site. Learn more
There's usually a better way to build a mousetrap. The same applies to building a website. WordPress is the most popular CMS on the market. It provides a better way, and the right WordPress theme can make website building even easier. You can do it faster, and with superior results.
Are you already a WordPress user? Then, you know that finding a WordPress theme that best suits your needs. There are just too many WordPress themes on the market. Since your needs are bound to change over time, you end up being stuck with an ongoing trial and error approach.
We've made finding a top quality WordPress theme easier. It will be a perfect match for your web design requirements. Plus, the themes we've selected will keep up with your changing needs.
That said – Happy Shopping!
Pin
If you need to build a website of a special type or one that will serve a special business niche Be Theme can do it; which is why this premier multipurpose theme tops our list.
With its 40 core features that include a library of 400+ pre-built websites, Be Theme is the biggest WordPress theme on the market. It's Be's overall performance and flexibility however, that warrants our giving this theme a little extra attention.
These pre-built layouts aren't merely 2-dimensional designs. They're responsive, easily customizable, they incorporate functionality that serves as a foundation for your website's UX, they can be installed with a single click, and they cover more than 30 different industry sectors and website types.
With respect to the remaining core features, there's the popular Muffin Builder editor/page builder, a powerful Admin Panel, Layout Generator, Shortcode Generator, tons of design elements, grid layouts, a new Header Builder and much more.
In short, Be Theme gives you a formidable web design toolbox to work your magic with.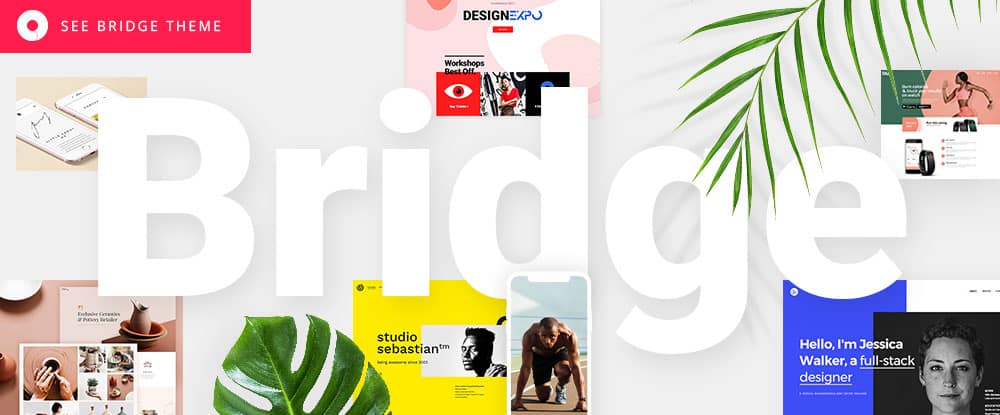 Pin
Bridge is a best-selling creative WordPress theme that warrants a good, close look as the possible solution to your website-building needs. Bridge's open-ended customizability, its host of website design options, and its 5-star rated support have made it the most popular creative WordPress theme on the market, at least in the eyes of its more than 100,000 happy customers.
With Bridge's library of 376 and growing pre-made websites and its multi-purpose selection of design modules you have everything at your fingertips needed to create listings, online shops, magazines, and just about any other website type; and setup is easy.
You can also pick and choose features from several demos to help create an overall design.
Visual Composer is Bridge's page builder of choice and other plugins in the package include Layer Slider, Revolution Slider, and Timetable Responsive Scheduling.
Pin
Brook is another multipurpose creative WordPress theme worthy of consideration as it will serve you well no matter what purpose or topic your website might be. Brook has it all in terms of website-building features and capabilities, but its performance is what sets it apart from the majority.
Brook's developers made a point of double checking their code entirely, so as to provide you with a website-building theme that you can count on with its seamless and smooth performance.
Brook's extensive collection of frequently updated homepage layouts are constantly kept pace with the current design standards and trends. There's also a wealth of premium plugins, together with a complete set of highly stunning features namely infinite & one page scrolling, parallax effects, Retina HD sliders, mega menus, off-canvas menu, breadcrumbs and so on.
Pin
A wealth of layout designs, drag and drop content-building elements, and rich theme options make it both possible and easy to showcase your work as you've always hoped to. Kalium is a visually stunning, uniquely well-organized, and highly popular WordPress theme that always support the latest WordPress recommendations.
Its many features include a set of full-concept design demos, premium bundled plugins and premium fonts. Kalium is constantly evolving and improving through its periodic updates.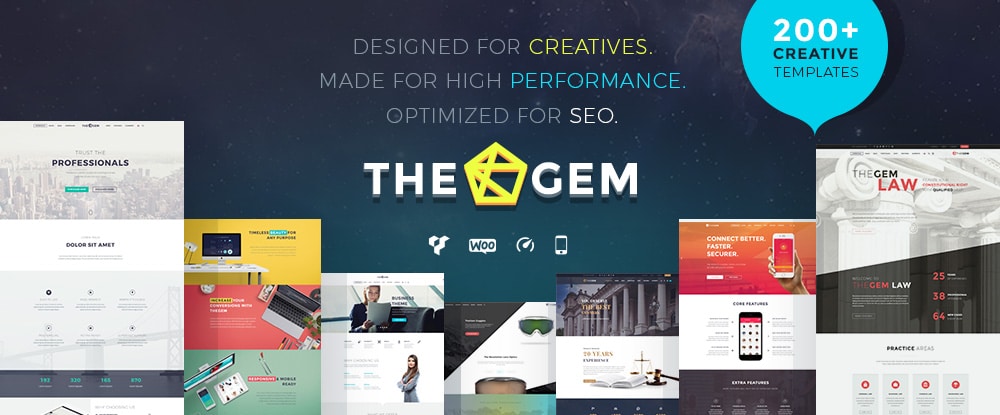 Pin
TheGem's authors seem to have mastered the concepts of beauty and flexibility as applied to creating websites. This multi-purpose toolbox has all the tools you'll ever need to create stunning websites and the necessary flexibility to create those websites for any purpose you can think of.
ThemeForest users will tell you TheGem is the most beautiful theme on the market from a design aspect – and they should know.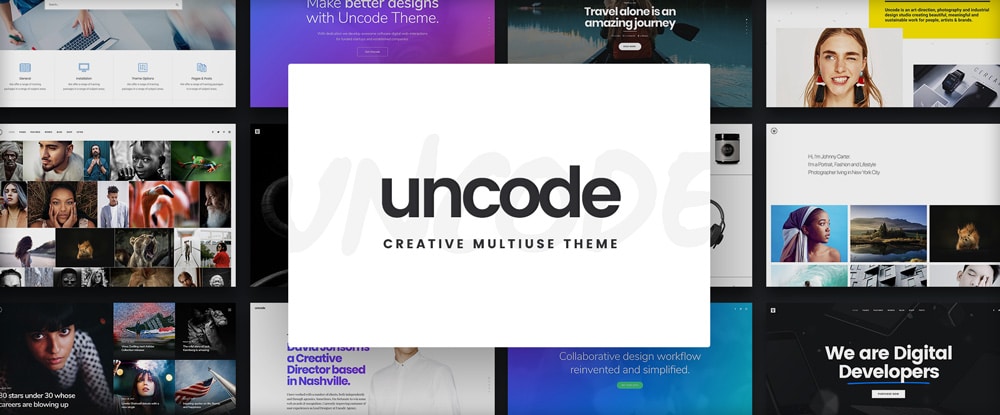 Pin
There's so much to like about Uncode that all of it can't be covered in a small space. Uncode is fully integrated with WooCommerce, creatives find its layout management options to be extremely useful, and this theme features a wealth of blog and portfolio options.
We suggest you visit the unique creative showcase that highlights what Uncode's users have accomplished. You'll find it both helpful and inspiring.
Pin
Few if any multipurpose themes can cut it when it comes to providing the tools necessary to create real estate-oriented websites. You really need to invest in a theme like Houzez if you have any hope  of incorporating the functionality a realtor needs without extensive coding.
No coding is necessary with Houzez. It's advanced property search, flexible listings, unique property management system and payment gateways are ready to be put to use.
Pin
Avada is a #1 best seller and the most trusted and complete WordPress theme on the market, and for a good reason. This WordPress theme's powerful website-building tools and many design options, responsive framework, and first-class support are the reasons Avada's users have fallen in love with it and why you will too.
Starting with this theme's professionally designed demos, you can create virtually any design style without any need for custom coding to get exactly what you want.
Pin
17,500 purchasers and a product review 4.66/5-star rating suggest Real Homes has more than a few things going for it. Its users love this real estate-oriented theme's property advanced search and flexible property listing features.
Add frontend property submission and major payment gateway capabilities and options and you have a winner.
Pin
Grenada is a theme for all those who deserve a stunning portfolio website. It was in fact designed to accommodate all creative types. It's innovative, minimalist, and elegant, it features include the super-fast Ajax page load, and Granada is fully compatible with Gutenberg, a new WordPress 5.0 feature.
Just choose a favorite layout and start building a smashing portfolio.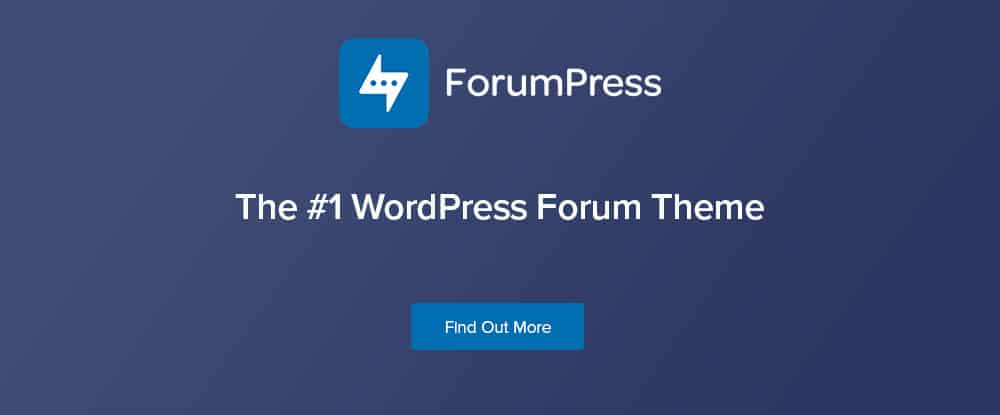 Pin
Not every website features a forum, and few if any multipurpose themes provide the tools necessary to incorporate one in a website design. ForumPress solves that problem.
Driven by the bbPress forum plugin, this specialty WordPress theme features everything needed to create and manage a successful online forum and encourage community participation and collaboration. A lightning-fast search capability is included.
Pin
KnowAll is a knowledge base theme that provides customer support even when your away. You'll have fewer support tickets to manage and happier customers as a result. Customers like being able to find their answers without having to wait, and if they're not quite sure what questions to ask KnowAll can offer suggestions.
Customers can access your knowledge base from any device, and you're provided with information on which knowledge base articles generate the most queries.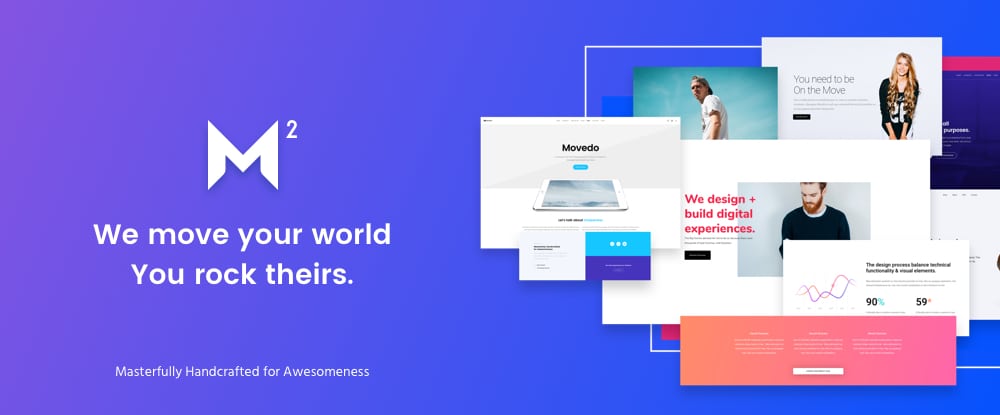 Pin
MOVEDO will rock your world as a web designer and you can rock your website visitors in the same way. The secret is movement, real and imagined. Movement is a powerful and effective way to engage visitors. MOVEDO's cutting edge designs include unique animations and mind-boggling ultra-dynamic parallax effects.
If your websites have been lacking a certain amount of pizzazz lately, this fun to work with WordPress theme provides a solution that will positively MOVE you.
Pin
An attractive looking website can still be a dud as far as the search engines are concerned. Schema quickly shows search engines where to look to find the features they are looking for, guiding them through your site content element by content element.
Schema takes into account code quality, Google algorithm friendliness, ad management, built-in reviews, and much more to give you higher ad ratings and search rankings and improved UX.
Pin
Pofo is a modern, creative design theme for artists, bloggers, creative teams and businesses, and anyone in need of a portfolio, blog, eCommerce site or a site featuring all three. You'll find cost-free bundled plugins including the WPBakery page builder and revolution slider in the package.
Pofo is blazing fast and SEO optimized, super flexible, and features the WordPress Customizer and custom shortcodes.
Conclusion
Picking a premium WordPress theme designed to fit your needs shouldn't be a problem. That is until you're confronted with hundreds of them. Browse through them long enough and they begin to look alike. But they aren't alike
We've made it simple for you by offering this list of 15 of the very best WordPress themes on the market today. Just what you need to get 2019 off to a rousing start.
Happy hunting!