Home » Web Development »
Line25 is reader supported. At no cost to you a commission from sponsors may be earned when a purchase is made via links on the site. Learn more
You probably already know that having the right tools can save you a lot of time and money. But how to pick those right tools? There are so many options out there, some are free, some are premium and some are a combination of both. It's simply impractical to try all of them yourself. So what can you do? In this article, I share the tools I use in my business, that I'm sure you will find valuable in your business as well.
Have you ever had a situation where the fact that your team is remote got in the way of getting things done on time? Even though it's becoming more and more coming for groups of people to work together remotely, it's hard to work with a group of people that is scattered across different continents and timezones. But is getting an office the only solution?
Fortunately, if you have a good project management system, you can stay remote and work effectively. ActiveCollab is exactly that. It offers tools for tasks management, team collaboration, invoicing, and more. And with over 10 years of experience, they definitely know what they are doing.
WordPress is the best content management system out there that powers more than 25% of the Internet, including our very own Line25. It's your best choice if you want to get into blogging. However, it can also be very confusing, especially if you are just starting out.
That's where WPKube comes in. It's a popular blog about all things WordPress – from hosting to installation to adding plugins, it's all there. So if you have WordPress questions on anything related to WordPress, look no further than WPKube.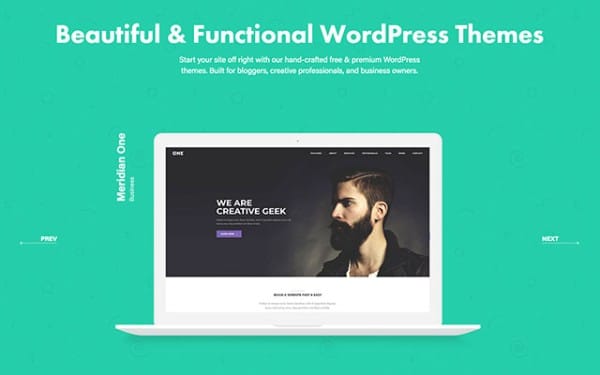 Speaking of blogs… you have probably heard that content is king. That has been and will always be true. You absolutely need solid content to get ahead. But do you know that without great design no one is going to bother reading that content? In fact, if your design is outdated and the first impression that your site visitor gets is that this website is too old to trust, they will most likely bounce and check an alternative website.
MeridianThemes offer fast, reliable, and most importantly, beautiful WordPress themes that will immediately make your blog look professional and visually appealing. And you don't need any design skills to set them up.
Another great option for your blog is Undsgn themes. Undsgn is a ThemeForest Elite author team that has been developing WordPress themes since 2008. Check out their theme Uncode. It has been designed with a lot of attention to details, flexibility, and performance. In addition to powerful functionality, it looks great.
Need professional photos but can't afford to hire a professional photographer? Tired of looking for free photos online that just don't get the job done? Look no further than Depositphotos. Depositphotos is a leading stock photography website where photographers upload their photos which are then bought by customers just like you and me. With over 60 million files (and more being added all the time) you will definitely find that perfect picture you are looking for. Plus, all the photos are royalty free, which means that you can use them in any way you want. Sometimes, you just need to spend a little bit of money to get a great return on your small investment.
Do you need an online form (contact form, even registration form, purchase form, etc.) but don't know how to make it yourself? Don't hire that developer yet. 123FormBuilder can help you!
123FormBuilder allows you to build all kinds of web forms yourself without requiring any coding skills. Simply build your form, place it on your website, and start collecting data. You can also connect your forms to other online services like MailChimp, Salesforce, and GoogleDocs to make everything easier.
You probably already know that there's a lot of design involved in running an online business. But do you really have to hire a designer for every little thing? They are quite expensive, after all. With Crello, you can create your own designs in 3 easy steps. Simply pick a format, choose a template, and then customize everything to your own taste. You will save a ton of money and your designs will look just as professional!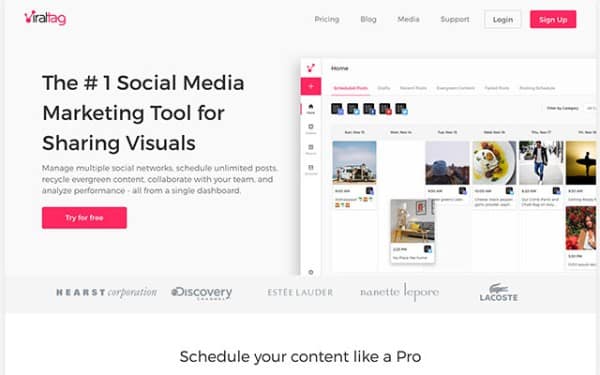 Are you falling behind with your social media marketing? Don't beat yourself up. It's understandable. When you are running a small business there are so many things to do that it's easy to drop the ball on social media.
That's why Viraltag is such a valuable app. It's the #1 social media marketing tool for sharing visuals. It allows you to update your profiles and schedule posts from a single dashboard. You can also recycle ever green content. It just makes managing your social media a much simpler task!
How is your Instagram account doing? Is it growing at a pace you want it to? If not, then it might be time to hire Instagrowth Ninja. Instagrowth Ninja is a monthly organic Instagram marketing service. They will find your target audience and interact with them 24/7. They will also create a lot of buzz around your business. Why not let professionals grow your Instagram for you?
Have you streamlined and automated your sales process already? If not, then you're leaving the most important part of your business up to chance. Why don't you get a customer relationship management system? Salesmate is an excellent option for that. With it, you will organize your sales process and build life-long customer relationships, all of which will eventually lead to more sales and more revenue.
Conclusion
I strongly believe that all these tools will add a lot of value to your business and will make your life easier. But don't take my word for it. Try them and decide for yourself. Don't procrastinate on it. You will thank me later!