20 Best Review Website Designs

Looking for some inspiration for a review website design? Look no further! Here are 20 best review website designs, some of which belong to really popular websites, while others are WordPress themes you can use to create your own review website.
Whether you want to review latest gadgets, fashion clothing, travel destinations, computer games or even sports equipment, these examples of the best review website designs will surely provide you with enough design inspiration to start working at your new review website project.
Here they are!
This website browses social media to find the latest Portland food, beer, shopping and music shot by visitors and locals.
Reviewer is a WordPress theme built for writing reviews for movies or TV shows. It has all the features needed for a powerful review website design.
Gauge is a review theme that allows you to create extensive reviews for games, movies, food etc. Each review item has it's own centralized hub page with tabbed navigation.
Product Hunt is a curation of the best new products. You can use it to discover the latest mobile apps, websites, and technology products that everyone's talking about.
Reviews is a complete system for reviewing products and services. Users can leave feedback about a product / service they wish to purchase. You are able to create as many reviews as you want.
Swagger is a WordPress theme that allows you to create unlimited custom review "mini-sites" within your main website.
This site lets you research, find and buy the best supplements. Labdoor tests the purity and label accuracy of hundreds of best-selling vitamins and supplements.
The Review is a stylish review and magazine theme that allows you to create extensive reviews for multiple types of products, such as games, travel destinations, films, technology etc.
Read Fodor's reviews to find the best travel destinations, hotels, and restaurants. You can use this site to plan your trip online.
Mona is a simple, personal blog theme with a delicate design and distinctive typography. It also offers a review system.
This theme comes with 50+ theme options for each review type you create so you can customize them.
This is Australia's genius film guide with nationwide movie and cinema times, ticket booking, reviews, trailers.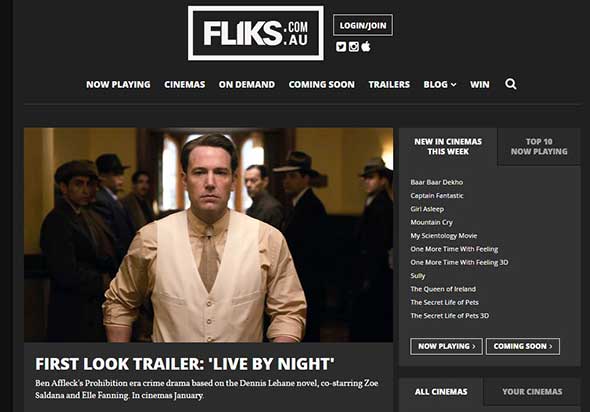 ReviewIt is a WordPress and BuddyPress theme that provides you with powerful review and community features.
Score is a clean and modern WordPress and BuddyPress theme that is ideal for any review site.
Healthgrades is the leading online resource for comprehensive information about physicians and hospitals.
Delipress is a flexible WordPress theme for review websites. The theme works well with all desktop and mobile devices and has a ton of built-in features.
Broadsheet is an online magazine featuring cafes, bars, restaurants, shops, and galleries.
This theme has a beautiful newspaper style homepage layout that you can edit with a drag and drop page editor. It alco comes with 6 different demo sites that display different layouts and color styles.

This is a perfect theme for review sites. Every post can easily be turned into a review for any kind of product.
Magazine theme is excellent for news, newspapers, magazine, blog and review sites. It has an integrated custom review system.