Home » Articles »
Line25 is reader supported. At no cost to you a commission from sponsors may be earned when a purchase is made via links on the site. Learn more
Designing a website for a small business has its challenges. Its impact on the business can be huge in terms its ability to reach out to a huge number of potential customers. When taking on such a task, the following is important:
Display high quality design throughout.
The UX should fully engage the user.
The theme should promote the brand.
The website must be responsive.
Specific features and content must be in keeping with the business's domain.
This popular WordPress theme meets and exceeds these needs. It features more than 210 pre-built websites addressing modern design concepts for small businesses in a variety of attractive and innovative ways. A 45,000-strong user base attests to this theme's qualities and capabilities:
Coding skills are not required
Special features are in keeping with the latest design trends
Pre-built websites can be customized to produce high-quality results quickly.
20 Pre-Built Websites That Will Change the Way You Design for Small Businesses
Image source: Pizza pre-built website
To best meet your client's needs, it helps to understand how a small business operates.
The client's team will often be small and can make decisions quickly, so you'll want to keep the design process simple. You can, for example, customize a pre-built website in a fraction of the time it takes to produce a mockup, and give your client a much better feel for what is doable.
By putting the Visual Builder or the Muffin Builder to work, you can respond quickly to your client's suggestions or changes.
A presentation website for a small business requires full and precise attention to detail. Pre-built websites make this a quick and easy process. You'll be able to accomplish more in less time, boost your creativity, and your income as well.
Here are 20 examples of pre-built websites for a range of small business types, starting with 3 case studies showing the before and after of transforming a pre- built website into an engaging, user-friendly final product.
This pre-built website addresses quality interior design, with the product and the message centered
The graphic elements take on an almost architectural approach
Notice how the imagery and text have been totally modified to fit the client's requirements, yet the UX elements have largely been kept intact. The hero image makes a statement, the UVP is there for all to see, and navigation is simple and intuitive.
This pre-built website is destined for use by a farming operation.
It conveys a certain warmth, the typography is in keeping with the theme and the brand, and there is a focus on hand-made direction.
The images are large and clear, as is the menu and its structure.
How might you transform it?
Starting with the Be Farmer pre-built website which conceptualizes a farm the produces food for families:
the image has been completely changed, yet it is still totally in keeping with the theme – freshly harvested produce.
The font is not changed (it could be) and a logo is added.
All of this is easily accomplished.
A vintage vibe for building a tailor shop website
The graphical elements are consistent with the theme's concept.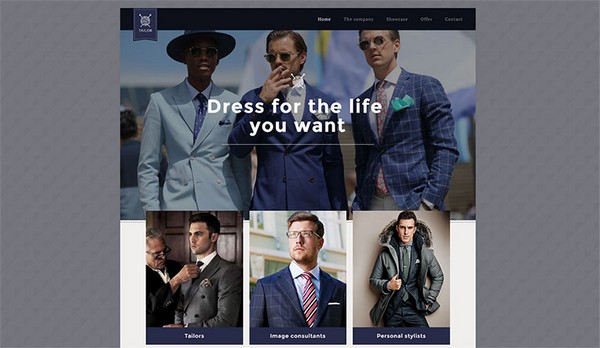 The final result, after customizing Be Tailor:
the layout is familiar
the concept is followed
the vibe becomes manly, chic, and focused on a call to action
Note the subtle difference produced by changing the font
Other 17 pre-built website that can be installed with 1 click and rapidly customized:
Ideal for a smart watch shop
The hero shot is impressive and engaging, the design is clean, and the focus is on the images
The design's simplicity offers a sense of casual luxury.
A pre-built website in which the elements combine to produce a unique, most interesting, and engaging experience.
The hero images
Clean, crisp lines
An abundance of white space
As you go through these examples, imagine how any or all of these Be Theme pre-built websites could be transformed and customized to meet your client's needs, as well as meeting your own design standards.
Corporate elegance and professionalism
Strong visual focus
Design element symmetry conveys both trust and authority
Start with a vintage, urban look
Images suggest warmth and luxury
The design is simple, with a generous use of white space and consistency of design throughout the site
A subtle parallax effect adds depth
The images are friendly and easy going
Fonts, colors, and the design structure have carefully been chosen to reflect the brand of this client-oriented business
A professional IT business that is friendly and not overly formal
A corporate design with a clever twist
Designed with a local bistro in mind
The structure is clean and logical, with large, attractive images
The pre-built website includes good UX properties
Smooth and luxurious, with an excellent choice of colors
Lots of white space, a superb hero image
Elements combine to covey elegance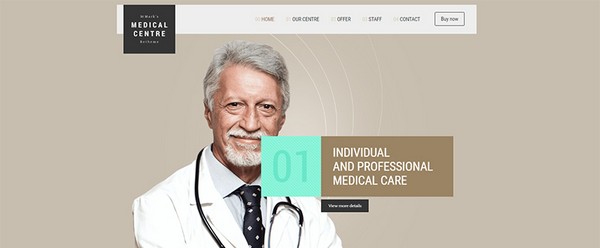 Ideal for a medical center
Note how the focus is on building trust, as evidenced in the hero image and the UVP
Photos of the team and other sections are included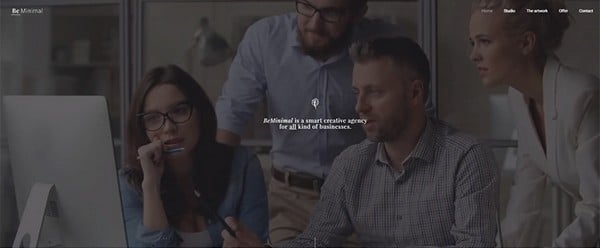 Designed especially for a creative agency
The video header and modern look and feel is perfect for this type of business
A minimalist approach can be a relaxing website approach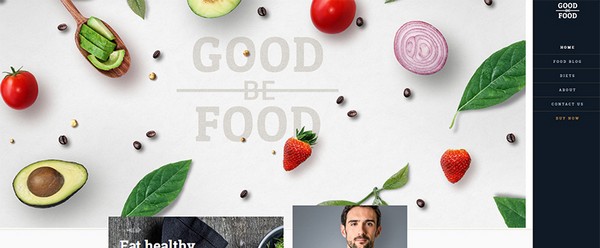 This pre-built website can be used by dieticians, food services, or any type of food business
The content is engaging, dynamic, and easy to follow
A pre-built website for a craftsman, be that person an artisan, a wood carver, a ceramist, etc.
The design is minimalist with a straight to the point message
The UX is simple and easily navigable
For a hotel
The images provide the focus and tell a story
Relevant sections are included for this type of a business
This pre-built website is for a burger delivery service – but is applicable for other food or catering services as well
The design is "hip"
The focus us on showing the products and converting the user
An excellent choice for a horse farm, horse center, riding academy, etc.
Simple and elegant – the image tells the story
This pre-built website would find use by an agency or a single interior designer
A products section and gallery are included
Just right for a tea shop
The black menu and typography convey a luxurious vibe
A nice combination of vintage and minimalist design
Note the luxurious range of colors
Be Theme Has Everything You Need to Create Beautiful Websites –  For Any Type of Business
These 20 examples should prove to you that with Be Theme, you'll get tremendous value for money. Not only can you easily address a wide range of small business clients, but you can give them quality deliverables in a short time.
Be Theme has more than 210 of these pre-defined websites, covering many different categories including creative, small business, portfolio, blog, entertainment, cosmetics, and on and on.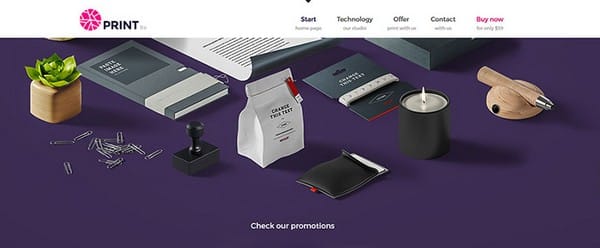 Each of these websites has the UX features you want. They feature a one click install, and require no coding. A cool visual builder comes with the package, along with a large selection of other super-helpful core features.
Be Theme has a great track record, as 45,000 professionals like you can attest to. It's a top 5 best seller on ThemeForest, it's continually being updated, and user support is outstanding.