Web Design Trend Showcase: Rockets & Spaceships
Add to Flipboard Magazine.
Yep, that's right – Rockets! Probably one of the most obscure mini-trends, but one that's developed a fair number of examples. Rockets and spaceships are appearing in a range of website designs and layouts, let's take a look at some examples and find out where we can find some free rocket/spaceship graphics of our own.
Jeff Sarmiento
Turbomilk
Frenzy Labs
Base6 Design
45royale Inc
Rawkes
Paper Launcher
Tomatic
Midiaweb
Sean Geng
RK Launcher
Pojeta
Mozilla Labs Jetpack
Download your own rockets and spaceships
There's a bunch of cool rocket and spaceship graphics available for free on the web, here's a roundup of various stock images, icons and general graphics. Be sure to check out the premium stock websites for plenty more resources
To the Moon Icon Set
Space Rocket Photoshop Tutorial
Rocket Stock Illustration
Space Rocket Stock Illustration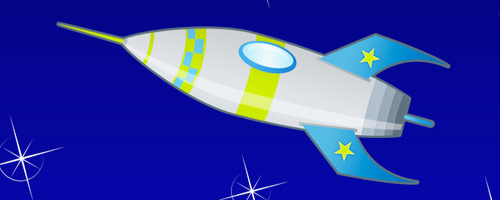 Rocket Stock Illustration
Retro Rocket Stock PSD
Create a Simple Spaceship