Home » Articles »
Line25 is reader supported. At no cost to you a commission from sponsors may be earned when a purchase is made via links on the site. Learn more
You're a freelancer. You're happy in your work. Yet, you feel you've reached a plateau.
You'd like to take on more challenging assignments. And work with clients who will pay more for work well done. Clients who understand the concept of value for money.
This is where you start; by first understanding, and appreciating, what the concept of value for money means. You need to make the transition from freelancer to entrepreneur. Taking on extra work and personal responsibilities, learning how to market yourself, and becoming a business.
If you're a Be Theme pre-built websites user, you're already on the right path. You know what your work costs, and you know that, with the right tools, you can save time, and deliver superior results on time, every time.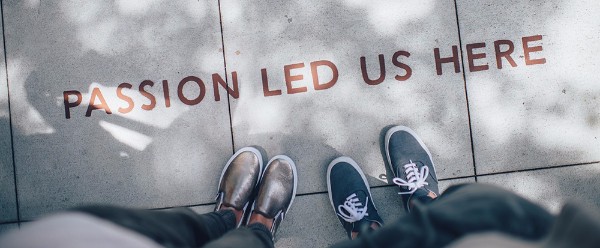 Passion can take you far; but only so far. Next step: Business thinking.
The value for money principle is powerful, which is why understanding and applying it a must. Start by looking at your work processes. Identify the value vs. the time, energy, and creativity spent for each. Now, you can begin to show clients why your effort was worth more than their money. Now, you can more easily find ways to go an extra mile for your clients.
Assessing the Value of Your Tools
Look at your WordPress theme of choice. See if it's doing its part in helping you provide value for money for your clients.
–        Am I spending extra time installing my theme, setting up options, and customizing layouts; or is everything quick, smooth, and straightforward?
This prebuilt website, destined to a younger audience, is easily customizable.
–        Which features help me most in my work?
–        Does this tool provide an effective way for me to spend my resources?
Be Theme is one of the most popular themes on the market. It's easy to install and use.Its 220+ pre-built WordPress websites are easy and straightforward to customize, and no coding is required. Be Theme offers tremendous support and great value for your money.
 This eBook pre-built website can quickly be transformed into a crisp presentation website.
How Be Theme provides value for money:
–        Professional-level designs are already embedded in the pre-built websites. Pick one that matches your client's industry, customize it as your vision dictates, and see how much time you will save.
–        Show your clients editable layouts instead of wireframes and mockups. This is a time saver for all concerned.
            A pre-built website ready to be customized for a minimalist herbal shop.
Choose a website category and incorporate your client's brand and content. You can select from food, sports beauty, or medical, tech, lifestyle, or entertainment, creative, one page, and everything in between.
What others say about pre-built websites:
Best multi-site theme I've ever seen, you can create a whole network within one WordPress theme, multi-layouts and page styles make this theme perfect for websites with more than one theme eg: media/ professional/ person all-in-one." – Nezzmedia
"One of the most robust and amazing themes I've ever worked with. I could use this for almost any client with the endless possibilities!" – ncfan2030
How Do You Tell if Your Finished Projects Offer Value for Money?
You need to have excellent communications with your clients. And, you must understand their work needs as well as your own.
Do your clients express satisfaction with your work?
Are they pleased whenever you can offer innovative solutions?
Do they rate your work as satisfactory, or top-quality?
Skill, experience, and good communications are required to deliver superior products.
Are you getting requests for additional work from previous clients, and/or are they referring others to you?
Does your work indicate a complete understanding of your clients' specs?
Your answers could indicate you are on the right path; or that there are areas for improvement.
            Maybe you need to work harder; but most likely, you just need to work smarter.
Wherever you see a need for improvement, make setting a specific objective your first step.
Research the areas in which you need some help. Learn the latest design trends, rules, and standards. Do a better job of listening (to your clients); and keep the value for money concept in mind.
Are You Actively Working on Creating Value for Yourself?
When you can produce more value for yourself, everyone benefits. Your investments are time and money. If you look at your investments individually in terms of value for money, at the end of the month you'll have a better idea of what is working well, and where you need to do better.
It's a matter of paying attention. By paying attention, it's easier to make the transition from freelancer to entrepreneur, and become your own marketing machine.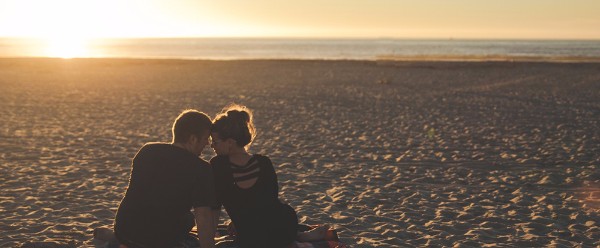 It's not just about enjoying life, but how you enjoy it.
Paying attention to improvements on a personal level is also important. You have multiple skills and talents, each one a resource that can provide value for money. The better you understand what these resources are, the better you can put them to use.
Take-away Ideas
Use value for money as test criteria to see how your work impacts others, and you'll begin to see your relationship with your clients in an entirely different light. Take the tools you use: they should be providing an abundance of value for money
Be Theme, with its 220+ pre-built websites is a prime example.
Be Theme, in combination with your skills and talents, will have quite a tale to tell; just ask the 50,000 designers who love it.
Set your goal as becoming a human resource that clients will seek out when they want real value. It's doable, and with Be Theme, you're off to a huge head start.