Home » Articles »
Line25 is reader supported. At no cost to you a commission from sponsors may be earned when a purchase is made via links on the site. Learn more
If you're looking for free resources to place on an apparel website or simply for free blank t-Shirt mockup templates on which you can showcase your client's logo, these freebies will surely be useful to you. All these mockups are free as of May 2022 and some may require you to start a trial subscription to download, but the mockup is still free.
T-shirt mockups are among the most requested mockups on the web. Designers often use mockups and templates, such as catalog templates, to save a lot of time from having to build things from scratch. They are very versatile and can be used for a variety of projects, from t-shirt design, to clothing websites with product showcases, logo canvas, and more.
If you're looking for other PSD mockups for other apparel items such as shoes, you can find some in our post entitled "20 Shoe Mockups with Fully Editable PSDs".
20+ Free Blank T-Shirt Mockup Templates
These templates will allow you to preview how your design will look, before actually printing it on a t-shirt, saving you time and money. So, here you have more than 20 useful and free blank t-shirt mockup templates to download and easily customize with your own design.
Show your t-shirt design being worn. With multiple variations and angles available, you will indeed find what you are looking for. This file is fully customizable in Adobe Photoshop, with unlimited color options, realistic shadow layers, and editable backgrounds.
This is a long sleeve t-shirt mock-up that will help you showcase your designs in a professional manner and achieve a flawless, photorealistic image.
If you want the look of a screen-printed t-shirt in two clicks, look no further. This T-shirt mock-up file comes with all backgrounds and images included – all you need to do is add your logo or design to the designated layer in Adobe Photoshop, and you're all set with a professional t-shirt mockup.
This is a free blank Tshirt template in JPG, resolution 300dpi, with clipping mask, saved selection, and other customization features.
Showcase your t-shirt design with this mock-up template. This PSD file is fully editable in Adobe Photoshop; this PSD file has a separate bright object, object, and shadow layer to make your design look authentic and professional for projects and clients.
The Scoop tee template lets you customize your colors, shadows, and highlights.
If you don't have a completed t-shirt or a model, you are in luck! This t-shirt mock-up from Envato includes three Adobe Photoshop mock-up files with displacement maps, multiple background options, and layers for reflections and shadows. Show your t-shirt the way it was meant to be seen.
This woman t-shirt mock-up is a high-quality freebie with front and back views, which you can use to easily display your apparel design in a realistic way.
Need to show your design on different t-shirt colorways? This is the mock-up pack for you. This two-tone black and white t-shirt will allow you to show your design on one t-shirt, both ways. The Adobe Photoshop file package includes multiple background color options to customize your look even further.
The Varsity Letterman Jacket Mock-Up lets you customize the colors of the jacket and the arms, has an artwork mask for seamless design transfer, photorealistic shadow and highlight layers, and more.
This is a folded PSD sweatshirt mockup with a label tag. You can easily change the sweatshirt color and add your graphics with the smart layer.
This is a high-resolution PSD mock-up you can use to create a branded crew neck jumper presentation in no time. Just drag and drop your design via smart layer.
This is a woman t-shirt mockup that lets you easily place your design via the smart layers, change the color of the t-shirt and edit the background.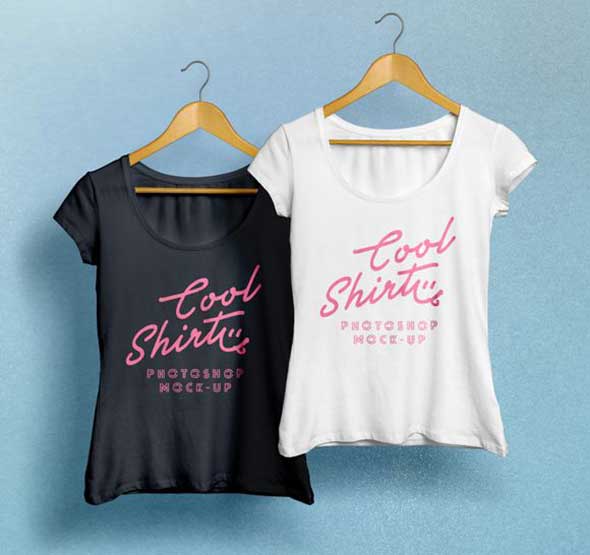 This PSD has custom color layers, real textures, and highlights, plus shoulder and torso layers for 2 color tees, both containing their own Art Layer!
This is a photorealistic t-shirt mock-up which you can use freely to showcase your apparel design. This PSD mockup provides front and back views of a t-shirt.
Here's a huge photo collection of t-shirts, in different colors, on which you can apply your design with ease.

This is a t-shirt vector image of a black t-shirt. You'll be able to place your own designs on this t-shirt vector.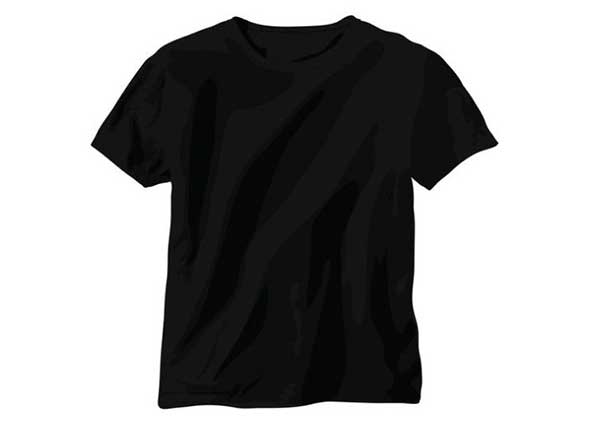 Check out this neat mock-up that's perfect for creating a photorealistic display for your t-shirt design. The PSD file includes realistic textures.
This comes as an .Ait file.. ( Adobe Illustrator Template file ) so you can get access to the vector and do whatever you want with it.
Here are some great model shots of all the blank colors. There are dozens of colors to choose from.
This is a high-quality t-shirt mock-up with smart objects that will allow you to easily place your design on the t-shirt.
This realistic PSD mock-up allows you to showcase your t-shirt designs with ease. Just drag and drop your design using the smart layer.
Summary
Okay, now that you've been able to look through these excellent blank t-shirt mockups it's time to move to the next step and start working with one. To make things simple we would recommend starting with one of these top options:
You can start with these 3 and if your not satisfied with the results, just come back here and make another selection. Thanks for stopping by and please comment below.