22 Editorial Website Designs with Beautiful Layouts
Home » Inspiration »
Line25 is reader supported. At no cost to you a commission from sponsors may be earned when a purchase is made via links on the site. Learn more
Take a look at these editorial website designs with beautiful layouts and get all the inspiration you need for your future projects!
We selected 22 editorial website designs, all belonging to different niches, but with some things in common. They all look good, have professional designs and interesting color palettes and graphics.
If you don't know how to design your future editorial website project, you should take a look at these magazine websites and analyze them. You may learn a thing or two from them!
Yatzer is a global online destination that allows readers to both discover and follow the most engaging creative projects and people in art, fashion, design, and more.
Pin
This is another editorial website design with a unique layout that emphasizes typography and pairs it perfectly with large images.
Pin
The Red Bull Music Academy is a global music institution committed to fostering creativity in music.
Pin
This is a Russian editorial website design with a dark background and carefully picked red accents.
Pin
The Completist is a publication specializing in evaluations of careers, personalities, locations, and other groups of films.
Pin
This editorial website gathers the most interesting possessions of the world's most interesting people.
Pin
R/m Design School is a series of educational projects about design, covering fundamental concepts such as typography.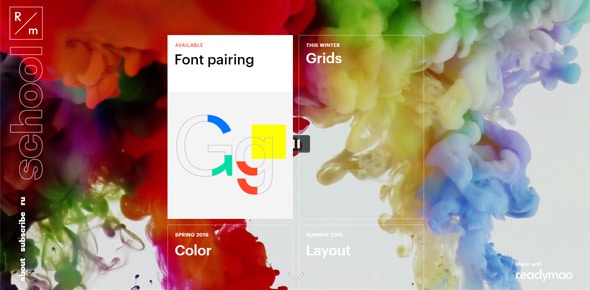 Pin
This website offers a fully immersive digital experience. The graphics are truly inspiring.
Pin
Quotes Magazine is a collection of conversations with people from different fields of work and with diverse lifestyles. It has a simple, grid layout for the blog posts.
Pin
This is a French editorial website design with a white background and posts arranged in a grid layout.
Pin
Sand & Such features individuals in their bedrooms and asks them questions about their sleeping habits, preferences, and more.
Pin
Cereal is a biannual magazine about travel and style. It features exclusive stories, features, film, playlists and online travel guides.
Pin
The Atlantic covers news and analysis on politics, business, culture, technology, national, international and life. This website has a standard editorial magazine layout.
Pin
On this website, you will find interviews with artists, makers & risk-takers via print & online mag. It has a visually focused design we love.
Pin
Read-Only Memory publishes high-quality books and articles that document defining moments in video game history. It has a unique design for an editorial website.
Pin
This is the website for the world's leading online wristwatch magazine. It has a simple and easy to read design.
Pin
This is an innovative digital magazine and essential companion for living in Paris. It has a design that focuses on large images and bold typography.
Pin
EVER Manifesto is a free print publication, a sustainable fashion and design think tank as the creators want to call it.
Pin
The Green Soccer Journal
The Green Soccer Journal is an independent style publication exploring the world of football by creating original and engaging content.
Pin
This is a film review, news, and commentary website. It has a simple, 2 column grid based layout.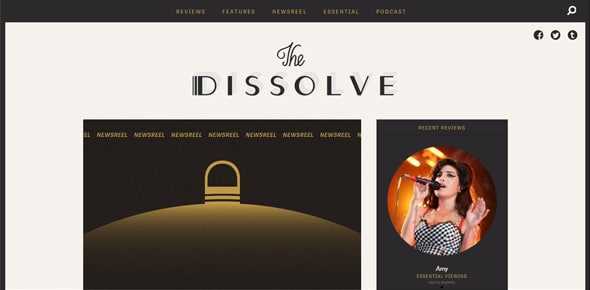 Pin
Reverse is an online magazine showcasing the activities of athletes by describing their lifestyle. This website design has some interesting graphic overlays and animations.
Pin
This is an editorial website that celebrates Southern food culture through highlighting the countless recipes, people, and destinations.
Pin