20 Free Material Design PSD Elements
Material Design is a design language developed by Google.  It accentuates the use of animations, shadows, bright colors and typography in order to permit users to rapidly understand the interface and provide them an awesome user experience.
Material web design brings uniformity to all Google UI elements and is a comprehensive guide for visual, motion, and interaction design across platforms and devices. Material Design is a sensory expression of Google's brand and it is getting more and more popular in the graphic and web design world.
In this post, we gathered a collection of 20 free material design PSD elements that will certainly help you create gorgeous Material Design projects. You will find user interface kits, icon sets, app designs, templates and many more free Material Design PSD elements, in the list below.
Every feature on this Android L GUI KIT is vectorized. It includes some smart objects that allow you to open screen designs.
This is a free limited set of incredible components and templates. It works with Adobe CS6 and comes with over 40 UI elements, 40+ templates, and 7 application categories
This is an amazing organized and retina-ready set of premium components and templates perfect for a cooking app. It is available with over 100 UI elements and 50 templates. It works with Adobe CS6+ and Sketch.
This is a great free UI kit with 8 smart objects such as profile, feed, photos, notifications, and much more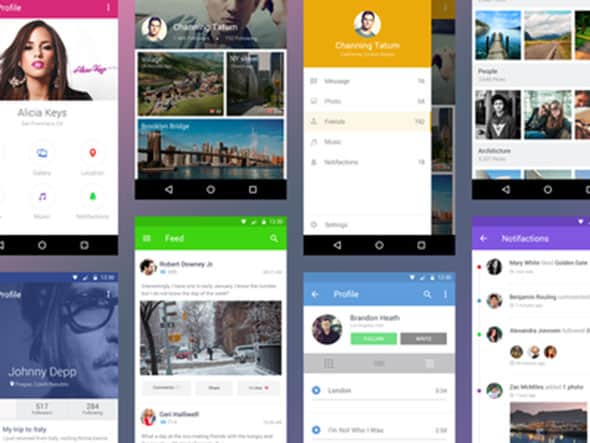 Tricolor tv – Free Material Design PSD
This is an excellent PSD template for Material Design apps designed by Konstantin Karpov.
Station Interactive is a concept design which envisions how a radio or multimedia company can use different methods to interact and engage with clients. The following tools were used in creating this element: Adobe Photoshop CS6 and Adobe Illustrator CS6.
This is small, but useful set of material design components. You can use these UI elements on your web page design, or on your user interface design of a mobile application.
This UI kit comes with many features like profile, music player, statistics, graph, button, navigation menu, and much more.
This free material design contains 10 PSD numbers inspired by Google Material Design. You can rapidly change its color and size.
This sleek meteor material wallpaper was created following Material Design guideline by Google.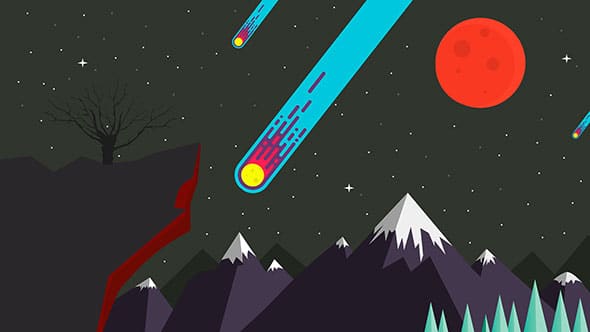 This is a small set of basic pieces consistent with the guidelines of Material Design. It includes some photos from Mad Men show, which you will appreciate.
This is an attempt to re-designed Facebook using Android's Material Design philosophy.

This is an ultimate template of icon also designed in Material style. It includes some great features that allow you to see your icons live.
This UI kit includes many useful elements like Profile, music player, statistics, graph, button, navigation menu, etc. You can use this kit on your website or app design.
This is a high-quality PSD with a clean and beautiful layout. It is an incredible resource for design startups and professionals. It also comes with a rich set of UI elements.
This free Material Design UI kit works in Photoshop CS6+ and is a great help to start your own web project from scratch. It includes a free font family and customizable vector shapes.
Here's a pack of 435 icons in Material Design. These are all created by Google, the designer just bundled them together. The icons are available as separate SVG files and a Sketch file with all icons.
Here's a useful PSD template providing grids for designing Android icons. The free PSD was released by Jiangping Hsu.
Ivan Bjelajac designed this Android material design, UI Kit. All elements included in this kit are consistent with the guidelines of Material Design.
This Android Lollipop UI Kit is a free resource that you will love. Moreover, every element, feature, and form can be fully customized.