20 Best Web Design Galleries to Submit Your Designs
Add to Flipboard Magazine.
These best web design galleries are committed to bringing you the best designed websites from around the world! Making it into some of these galleries is not as easy as simply having a valid website. Thousands of designers, students and business professionals visit them regularly to see new work, upcoming trends or design inspiration, so your design must be worth watching!
Also, if you are looking for a talented web designer for your project, you can browse through these web design galleries and contact the designers whose work caught your attention. Or if you want to create your own site or a client's site and are looking for some design inspiration, these galleries are just perfect for that. Most of them have useful filters, by color, type, niche etc. so you can effectively browse through all the designs.
These web design galleries' purpose is to showcase designers' work and to act as a portal to the web design community. These great sites also provide you with a central resource to view a wide range of eye catching and innovative web designs plus inspire you to create new and exciting web designs.
Here they are!
CssLeak is a gallery that features the best websites around the world. The designs are ordered by web design trends and by popularity.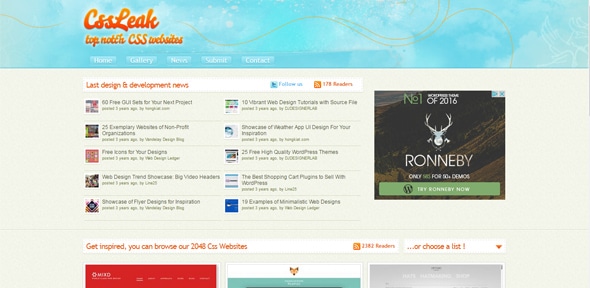 Everyday this design gallery  is updated with the best new sites and web design resources that emerge from the industry. Add yours today!
Cart Craze is an eCommerce website design gallery showcasing the best designed eCommerce and shopping cart websites.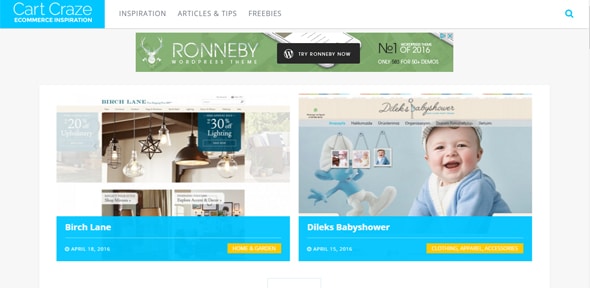 Divine CSS is a showcase website of the best website designs in the world. This site is a CSS and Flash gallery for the world's most exclusive websites.
Add your website to this inspiration gallery for designers and have your design featured so many others can see it!
The Best Designs is a curation of the best of web design and their designers. Submit your design or browse the gallery and know the upcoming design trends.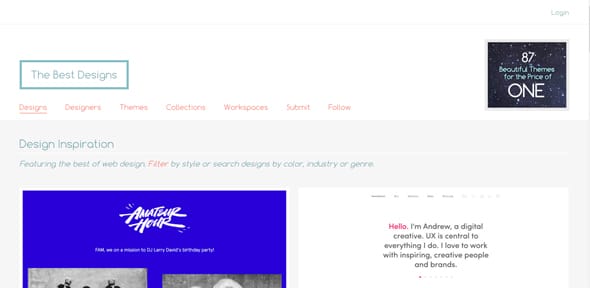 CSS Showcases is a showcase gallery which features the best corporate designs, web designs, resources, CSS and Flash designs sites.
This site showcases the best nature inspired CSS and FLASH website designs from around the world. Submit your design today to be featured in this gallery.
Css Loggia is a project focused on providing its audience with a collection of well designed CSS based websites from around the world.
Get inspired and submit your designs to this web design gallery website. It features many great projects. he focus is on quality over quantity.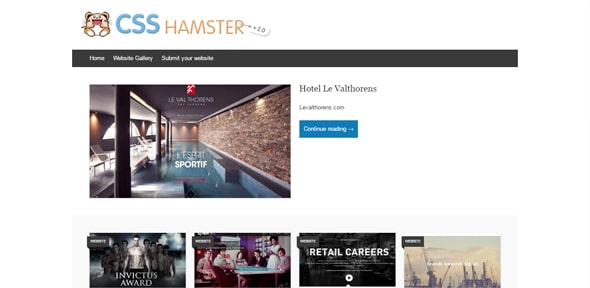 ProCSS is a fresh design gallery collecting the best designs on the web. This site relies on your help in recommending sites to be featured, so you can feature your own work as well.
CSSelite.com is an inspirational gallery site that collects a wide range of quality design websites (Flash & CSS).
This WordPress Design Inspiration Gallery now features 4543 websites. Submit your website for a chance to be a part of this great gallery.
Design Snack is a CSS/XHTML and Flash web design gallery, inspiration tool and portfolio showcase.
CSSline is a showcase gallery of excellent CSS sites from all over the world. CSSline includes many neat features like full color filtering and filtering by tags.
This site was created to showcase the best examples of Flash portfolio sites from around the web. The sites selected will not only look good but will also be functional and non-obnoxious.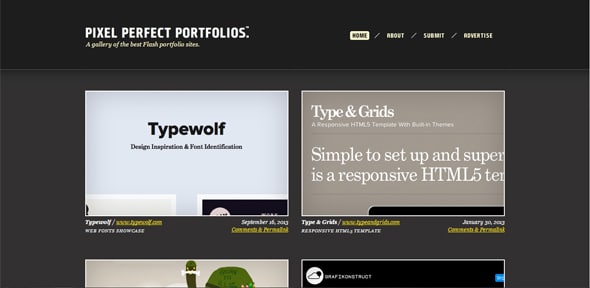 CSSMania is the worldwide leader of the CSS Showcases genre. With CSSMania, you will always know where are your favourite designs.
This is a gallery of over 7,500 bloomin' good web designs from Yorkshire, England and the rest of the world!
 
This site showcases the best websites around the web! Drop your site on their Facebook page wall to be featured in the gallery!