20 Website Designs with an Aged / Vintage / Retro Style
Add to Flipboard Magazine.
In web design, an aged style describes an outdated and/or old-fashioned design style. It can be associated with the vintage and retro styles.
A website design with an aged style adds a dynamic, functional, fun feel to a website. It can even look modern if used properly. This trend can be seen on all kinds of sites, from online shops and corporate sites to personal sites like portfolios and blogs. It is also seen in all kinds of niches, from food and drink to even architecture and fashion.
This collection of website designs with an aged style is just one perspective on the vintage/retro genre. Check them out and let yourself be inspired! Enjoy!
This country-style piece seems to be straight out of the past and in this case, the cowboys time. This website is loaded with retro goodness, from typography to great photography.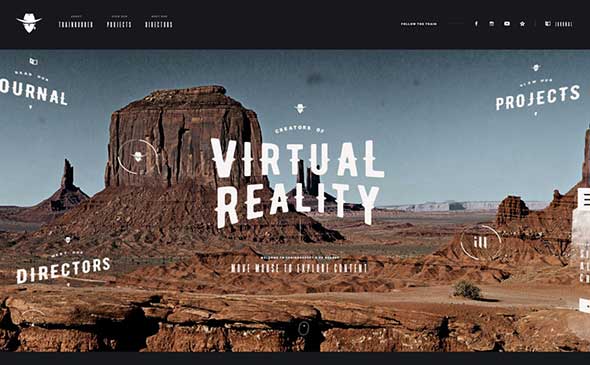 This website uses a lovely vintage script, super dynamic and likely custom. It stands out and makes the website design truly unique.
This is a very simple website design with a beautiful choice of typography. It successfully blends the handwritten font with the more vintage-style typography.
The bold sans serif is paired with a vintage and textured font to add to its retro vibe. Great choice of fonts for this aged style website!
This is a lovely website design with a handmade feel. It uses hand-drawn images and a lovely font with flourishes and an energetic retro feel.
This website design uses black and white photos, old paper textures and a vintage color palette to recreate a vintage atmosphere.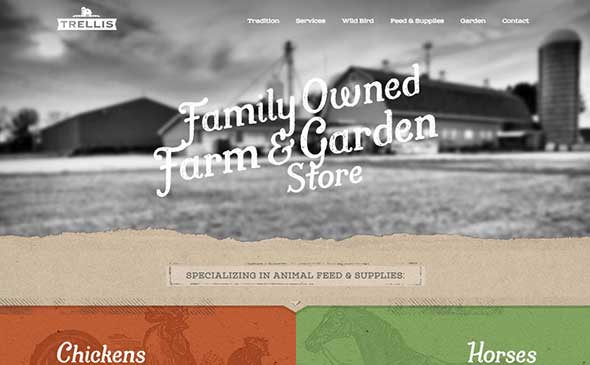 The sepia filters make this website look aged and retro. It has a perfect font choice as well and a complementary color palette.
Ths website uses old photos as a background. The font is modern, but has an aged texture added to it, which enhances the vintage vibe of the whole design.
Here is a great font featuring beautiful, retro ligatures. The website also uses great, dark textures, which make the texts stand out.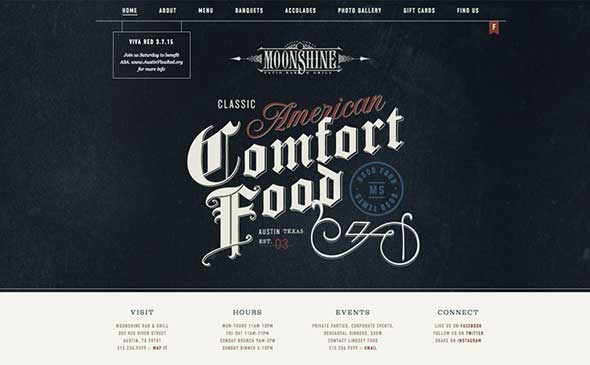 The monochrome palette contributes to enhancing the aged style of this website design. It has some retro-inspired web elements as well.
Sepia effects, grainy background, retro fonts, this website design has it all! Check out the whole website and let yourself be inspired!
This website design features a custom piece of lettering, which is dynamic, like most retro scripts, and has a vibrant, fun look.
This website design opted for a retro vibe, using rounded corners, a limited color palette, and simple illustrations. It looks amazing!
This whole website has an old school, elegant feel. Even though it uses lots of retro elements, it still looks contemporary and modern.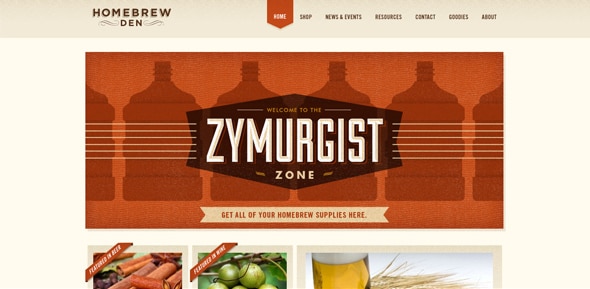 Simple, friendly illustrations are components of vintage pieces, and this website makes great use of them. It also uses large, bold, vintage typography. Check it out!
This website uses a retro typography set and a retro color palette. It combines beautiful photography with subtle, aged elements. Check it out!
This site screams vintage! From typography to illustrations and photography, this website has it all. It looks amazing!
This website design has a monotone color palette, a custom type and quirky illustrations. It has a great aged style you'll find interesting.
From fonts to illustration and even website layout, all of this website's design elements help create a vintage vibe.
This brand uses an eye-catching white and vintage-inspired type to create an elegant label. The whole website looks retro, but modern in the same time!