Showcase of Skeuomorphism in iPad Interface Design
Add to Flipboard Magazine.
Love it or hate it, skeuomorphism has been a popular tool in digital interface design since the birth of the GUI. Following Apple's own use of skeuomorphism, interface designers have created some visually stunning apps for iOS devices that mimic various features of analogue technology. This post showcases 30 fantastic examples of iPad interface designs based on real life objects, from retro synthesizers to wire bound notebooks.
DroneCorps UI by Scott Kane
Deckadance by Artua
Ui10 by Diego Monzon
Mobile DJ by Diego Monzon
76 Synthesizer by Jonas Eriksson
The Drum Machine by Jonas Eriksson
Home Cooked iPad App by Eric Hoffman
Carl Cox Mixer by Jonas Eriksson
Radiopad by RepixDesign
Jam Boxx by BSSP
Big Beat Radio by Pavel Skritsky
FL Studio Mobile by Artua
Rockmate by Fingerlab
CDJ PADMUSICUIX by Petithomme Greg
Expense Tablet by Adam Williams
iPad MP3 Player by GremlinCat
Scrabble for iPad
iPad DJ Mixer by BigPitcher
iPad Calendar by ygcreative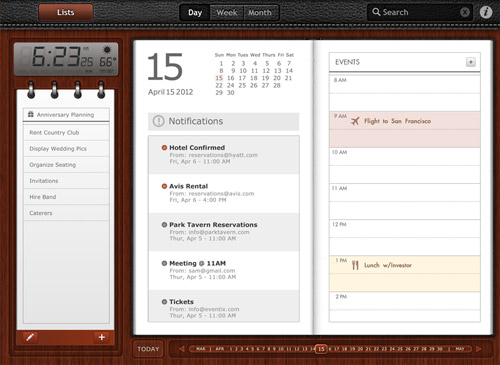 AmpliTube by IK Multimedia
DDR Sound for iPad by Abraham Vivas
Pioneer VSX-1122 by Hervé Denjean
Appetites App by Clear Media
Zen Viewer by skinsfactory
DJ Table by BigPitcher
Next! by LefTurn Labs
BizTome by FireSnake Labs
Napbot by Convolve
Night Stand HD by Sourcebits
Virtuoso by Ivan Marinov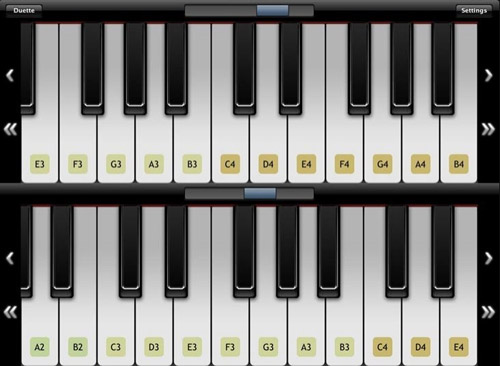 Old Futuristic Radio by Tobia Crivellari