20 Free Blogging Tools You'll Find Useful
Add to Flipboard Magazine.
Do you want to get better at blogging and improve your writing skill? Do you want to create awesome content, that will catch your readers' attention? If you answered YES to these questions, then these 20 free blogging tools will surely be useful to you.
We selected some of the best free blogging tools you can use to write better, create beautiful images, proofread your content, schedule it and more!
These tools are what every blogger needs. They will not only help you learn how to start a blog, get posts ideas and write better content, but they will also help you optimize your content, create and edit beautiful images for it and more!
Here they are!
What tools from this list are you already using? Do you have other suggestions for us to add to this list?
Canva is a great image editing tool that makes design simple for everyone. With Canva, you can create designs for web or print, such as blog graphics, presentations, Facebook covers, flyers, posters, invitations, and more.
Grammarly makes sure everything you type is easy to read, effective, and mistake-free. This great, free tool will instantly check your texts for 250 types of grammatical, spelling, and punctuation mistakes.
This is an easy-to-install WordPress plugin that reduces image file sizes, improves performance and boosts your SEO using the free WPMU DEV WordPress Smush API.
Medium is a place to read, write, and interact with the stories that matter most to you. Every day thousands of new voices share their stories. This is an extremely interactive platform that can help you increase your exposure.
This plugin helps you improve your WordPress SEO, write better content and have a fully optimized WordPress site.
This web app offers a minimalist writing zone, where you can block out all distractions and get to what's important – writing!
Hemingway app makes your writing bold and clear. The app highlights long, complex sentences and common errors.
Quora is a question-and-answer site where questions are asked, answered, edited and organized by its community of users. It's a great place to find new content ideas.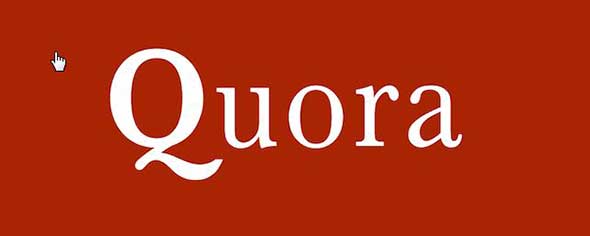 This website helps you create and publish eBooks for free. It is really simple to use and you can upload your work right from Dropbox, Google Drive, OneDrive, GitHub or your computer.
The Editorial Calendar plugin makes it possible to see all your posts and drag and drop them to manage your blog.
The Portent Content Idea Generator is a popular title generator that you can use to come up with an array of titles for your next blog post or presentation.
CoPromote instantly scales social sharing. You can use it to start reaching new people with every post – easily, quickly, and free.
This is a very easy to use tool. Just fill in the fields with terms (preferably nouns) that you'd like to write about, and it will come up with a week's worth of relevant blog post titles in a matter of seconds!
EggTimer.com is a simple countdown timer. Set a time and bookmark it for repeated use. You can also create a countdown to a specific date.
Wattpad is the best place to read and share stories. Use it to grow your community and exposure.
Buffer makes it super easy to share any page you're reading. Keep your Buffer topped up and it will automagically share them for you through the day.
Did you know about this option in WordPress? You can access it by clicking the icon in the editor toolbar.
CoSchedule is the best way to plan your marketing and save a ton of time. Trusted by more than 10000 bloggers, editors, and social marketers worldwide.
BuzzSumo is a great tool you can use for content marketing and SEO campaigns. It has the ability to quickly identify what content is working well.
This is a free online tool to automatically summarize any text in a few clicks. It is very helpful if you need to send a short summary of a long text.