35 Best Social Media Tools You Should Start Using
Add to Flipboard Magazine.
We selected here 35 social media tools you should add to your arsenal of online marketing tools. Most of these tools are specifically targeted to add functionality and ease your work with the social media accounts you manage, while others are not specially created for managing social media, but they can help you a lot and improve your workflow considerably.
These social media tools are most needed when you want to simplify your marketing tasks and enhance your social media marketing strategy.
Let us know in the comment section below what other social media tools you would add to this list.
Buffer makes it super easy to share any page you're reading.
Sniply is the future of content marketing! Sniply adds your custom call-to-action to any page on the web, allowing you to engage your followers.
TweetDeck gives the Twitter experience more flexibility by letting you view multiple timelines in one easy interface.
Social Media Examiner helps businesses master social media marketing to find leads, increase sales and improve branding using Facebook, LinkedIn, Twitter, etc.
Enhance your Visual Marketing on Pinterest & Instagram with this great tool.
All in One SEO Pack optimizes your WordPress blog for SEO (Search Engine Optimization).
Todoist is the best online task management app and to do list. For Web, iPhone, iPad, Android, Chrome, Outlook and many more! You can use it to keep track of the tasks that need to be done on your social media accounts.

Creating your favorite Overvideo only takes a few easy steps. You can easily add texts to your videos with this great app.
Many Flickr users have chosen to offer their work under a Creative Commons license, and you can use their photos for social media posts.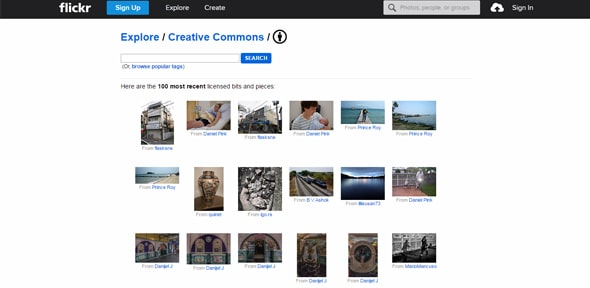 Little Bird delivers powerful influencer discovery and social media strategy tools to help brands find influencers.
Get the data you need to make intelligent marketing and business decisions with Google Analytics.
Add beautiful layers to your photos and share your creativity with friends and family.

Portent's Content Idea Generator is super easy to use. It creates SEO friendly blog post titles and kills writer's block
Get the most out of your social and online marketing efforts. Own, understand and activate your best audience through the power of the link with Bitly.
Track website rankings in Google, Yahoo!, and Bing daily. Our automated SERP tracking saves you time and helps you respond quickly to ranking changes.
Pocket is a place for high-quality content and sponsored posts.
Convert your visitors into happy paying customers. Track visitors on your website, identify fresh leads, capture and communicate in real time.

Hangout Toolbox provides useful applications to improve your Hangout experience.
TubeMogul is the leading independent software platform that enables brands and agencies to plan, buy, measure and optimize their global advertising.
Process Street is a simple, free and powerful way to manage your team's recurring checklists and procedures.

Circloscope for G+ Community Management
Automatically discover the engagers you need to follow to make your Google+ experience explode.
The beautiful images that you create using Pablo help increase your online engagement. There's no easier way to become a more effective marketer!
Social Mention is a social media search engine that searches user-generated content such as blogs, comments, bookmarks, events, news, videos, and more.
Tagboard uses hashtags to search for and collect public social media within seconds of being posted to networks like Twitter and Facebook.

Listen, engage, publish, and analyze like never before to make the most of your presence on social.
Set up contact & lead capture forms on your website in minutes, or sync your existing forms to your Leadin database. No coding required.
Connect to your customers with email, mobile, social, Web experiences and advertising.
Sync your timeline across your iPhone, iPad, and Mac, mute tweets by user, hashtag, tweet source, or keywords, and more, with this useful tool.
Sumo is a suite of free tools that can be used to grow your website's traffic.

The Smart Podcast Player has 7 entirely unique features that will get you more downloads, shares, and subscribers.
Built on best practices for community management, RebelMouse is the first CRM meets CMS for social content.
This tool is great for anyone networking, like job hunters, salespeople, recruiters, and others.
Make better decisions based on actionable data gathered from social listening tools, with this tool.
Now you can create beautifully custom text layouts with ease, by using this tool!
This great browser app gives you social stats on any web page you land on.